—Kelaiwood
Welcome to our post-event review of Domotex Asia 2023 in Shanghai!
As an experienced exhibitor in the wood flooring industry, Kelaiwood showcased our latest collection of parquet and traditional wood flooring products, and the response was phenomenal. The increasing interest in parquet patterns reflects the growing demand for unique and stylish flooring solutions.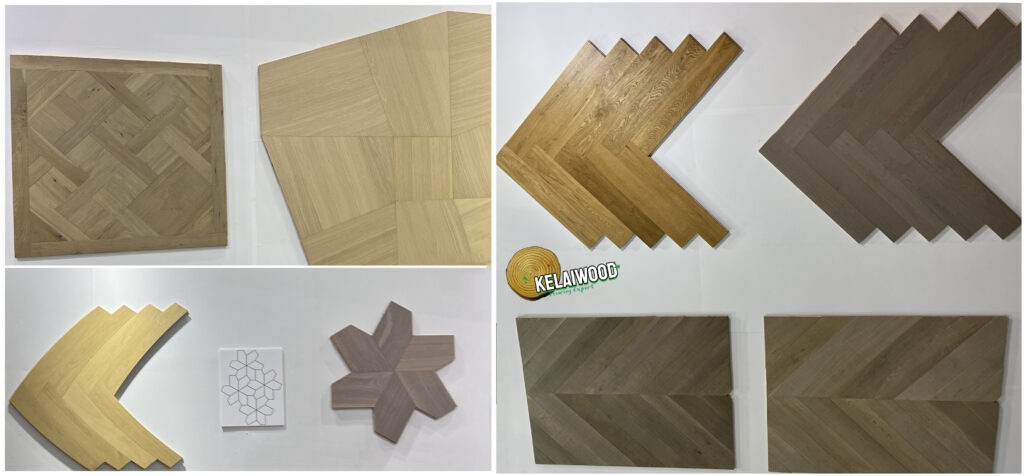 The exhibition provided a platform for us to reconnect with our loyal customers and establish new connections with potential clients. It was a fantastic opportunity to showcase our craftsmanship, innovative designs, and commitment to quality. The positive feedback and enthusiasm from both existing and new clients were truly energizing.
Jane-General manager
The post-pandemic market proved to be vibrant and dynamic, with the exhibition serving as a testament to the resilience and recovery of the industry. We are incredibly grateful for the opportunity to be a part of such a transformative event. Our team members were buzzing with excitement and creativity, continuously generating new ideas and strategies to meet the evolving needs of our customers.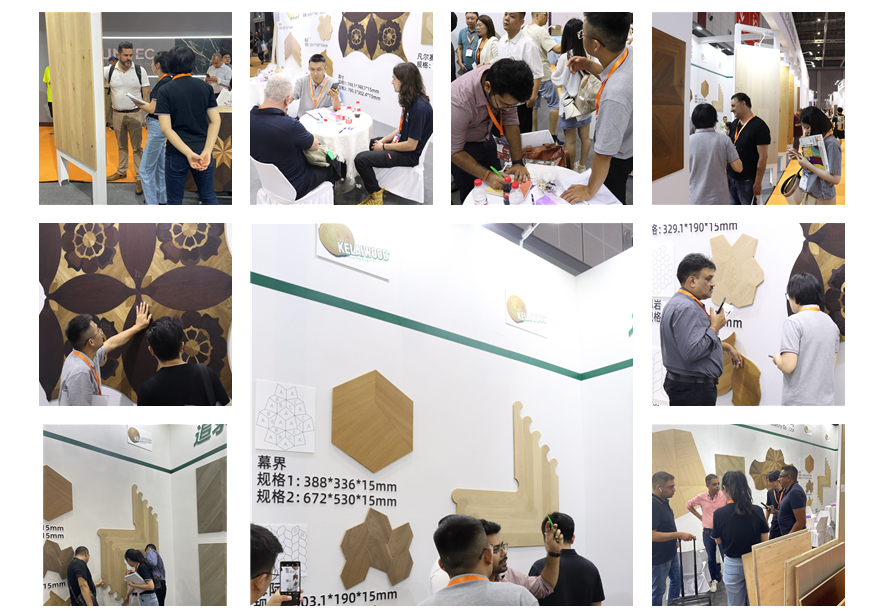 Some words from our team members
Nicholas-Director of Sales: "Attending the Shanghai Flooring event is a great opportunity for us to showcase our company's latest products and technologies. It not only increases our business eventsure but also allows us to network with other industry professionals, expanding our business connections."
Нина -Менеджер по продажам в России(Nina-Sales manager for the Russian area ): "На мероприятии я увидела много компаний и продукций, похожих на нашу. Это заставило меня осознать, насколько сильна конкуренция на рынке, и что нам необходимо продолжать внедрять инновации и улучшать качество продукции, чтобы оставаться конкурентоспособными ."
Yina-Sales Department: "During the event, we encountered many potential customers and partners. They showed a strong interest in our products, which made me very excited. This event has opened up new business opportunities for us and paved the way for the company's development."
Anna -Sales Department: "The event provided an opportunity to understand market trends and the latest technologies. By visiting other booths and listening to industry experts' speeches, I learned valuable knowledge. This knowledge will help us better adapt to market changes and develop products that better meet customer needs."
Maggie -Sales Department: "As a new salesperson, the event gave me a chance to personally interact with customers. I could directly answer their questions, understand their needs, and build closer business relationships. This event undoubtedly played a significant role for our sales team."
Moving forward, we remain committed to delivering exceptional wood flooring products that blend elegance, durability, and sustainability. Our success at Domotex Asia 2023 has reinforced our position as a leading player in the market, and we are excited about the future prospects and collaborations that lie ahead.
We would like to extend our heartfelt gratitude to all our customers, partners, and visitors who made this event a great success. Stay tuned for further updates on our website, as we continue to push the boundaries of wood flooring innovation.
Thank you for your support and see you at the Domotex Hannover 2024 in German!