Kelai Wood is a hardwood flooring supplier with over 20 years of experience.
Engineered wooden flooring is the most advantageous product.
* Annual output —1,200,000 ㎡.
* More than 150 workers with 5-10 years experience of in manufacturing flooring
* 3000㎡ warehouse for veneers and plywood in stock for providing the best delivery time
* 300 types of wooden flooring displayed in the Showroom
Kelai Wood is committed to our goal of offering a wide range of quality hardwood flooring at great prices and providing excellent customer service.
Our core corporate values: integrity, hard work, innovation, and responsibility.
The logs used to make the hull are churning on the sea surface, as a person growing up by the sea, This is an unforgettable picture in my memory. Wood brings me a sense of stability and security. Because of this kind of fate, after graduating from college, I resolutely started working on wood flooring. I have been in this industry for more than 20 years. Over the years I have traveled all over the world, to countries like the USA, UK, Germany, Dubai, Slovakia, Australia, etc. to meet with customers, learn about the local market and share new information about the flooring industry. While it is my original intention to strive to bring high-quality products and good services to customers.
Nicholas
Director of Sales
Since 2012, wood floor comes into my career. I love it as a professionally installed hardwood floor will add three important things to our home: Aesthetics, Durability, and Value. There's no questioning the beauty of a hardwood floor. Quality factory finished hardwood comes with an ultraviolet cured aluminum oxide finish, which is extremely durable. Added durability and beauty drive value. I will keep going on swimming in my wood floor dream river to better serve customers through supplying high-performing wood floor solutions at a competitive price. Come on! Choosing us will bring you best performance wood floor.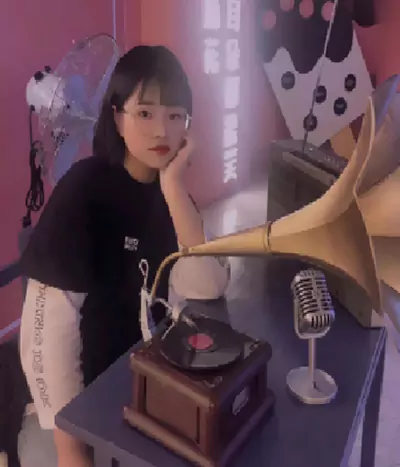 As a new generation of international trade people, I hope to Combine dynamism and innovation with the experience of our old staff in our team. Providing customers the professional and quality service is what I am pursuing.
Love the natural atmosphere brought by wooden floors. Put my passion and persistence into this fondness over the years. Committed to providing customers with professional advice and high-quality products are my Goal! Glad to accompany with the growing up of KelaiWood
A person with ability plus flexibility, with a stable personality and high sense of responsibility . Excellent ability of systematical management. Work well with a multicultural and diverse work force. 12 years of Extensive experience in B2B Business Development, Cross-Cultural Negotiation, and Operations Management.
No trade, no life. I like to make friends with different people around the world. As a new-generation teenager, I devote myself to international trade. If you are interested in our products, I am always at your service.