Chevron floors are a popular choice for their elegant and timeless look. They consist of V-shaped patterns that provide a stylish and unique design for any room. Additionally, these floors typically lend themselves well to various styles, whether you're aiming for a contemporary or traditional aesthetic.
Chevron wood flooring is a popular choice for many reasons:
Aesthetic appeal: Chevron patterns create a visually striking and eye-catching design that can add character and interest to a room.
Versatility: Chevron flooring can complement a variety of styles, from traditional to contemporary.
Durability: Wood flooring is known for its durability and longevity, making it a smart investment for your home.
Adds value: A well-installed and maintained wood floor can add value to your home and increase its resale value.
Easy to maintain: Wood flooring is relatively easy to clean and maintain, making it a low-maintenance option for busy homeowners.
Eco-friendly: Wood is a renewable resource and can be sourced from sustainable forests, making it an eco-friendly choice for flooring.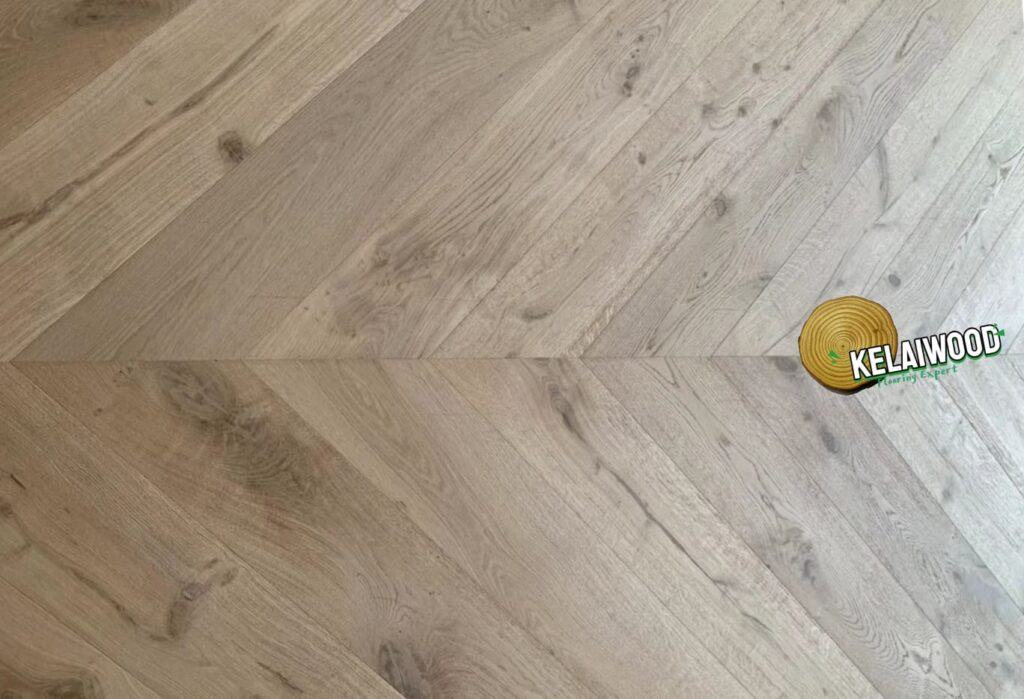 The Chevron pattern is also known for creating an illusion of elongated space, which is perfect for smaller rooms. Chevron wood flooring is also very versatile as it can be made in different types of wood species and finishes, depending on your preferences.