Kelai Wood Team Building
On June 10, 2022, Kelai Wood held a team building activity in Qingmu workshop. All sales department employees are divided into two small teams.
According to their own preferences, one team makes wood products and the other team makes soft pottery.
The woodwork team was in full swing with their activities. And the team making soft pottery quietly enjoyed their relaxing time.
After a few hours, everyone's work was completed one by one. Looking at the beautiful finished product, everyone is full of satisfaction and a sense of accomplishment.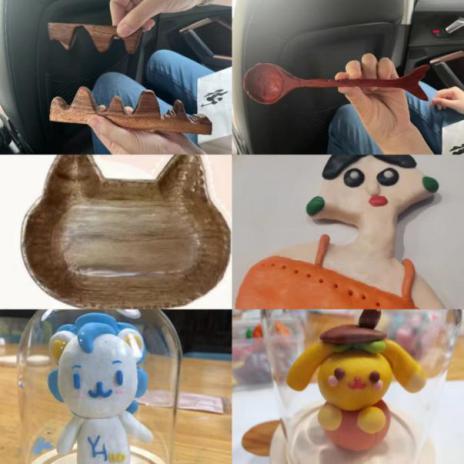 While making the works, we not only enjoyed the free time after get off work, , but also the cohesion of the Kelai Wood team was also strengthened..